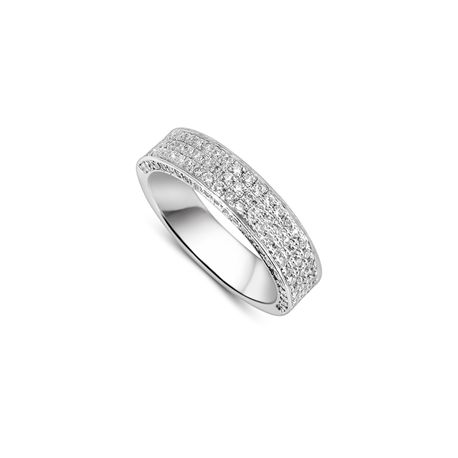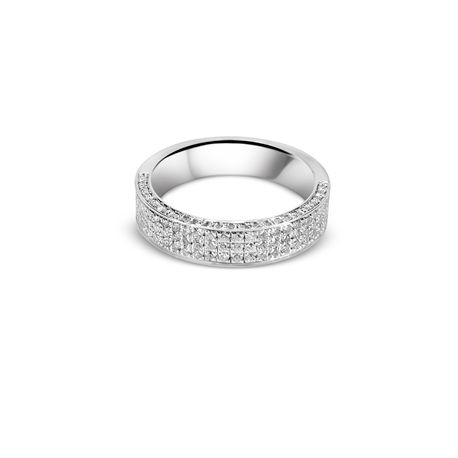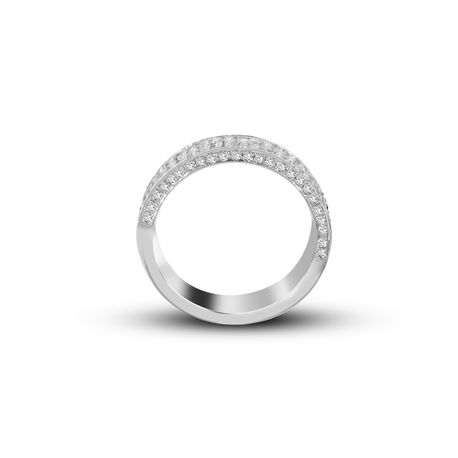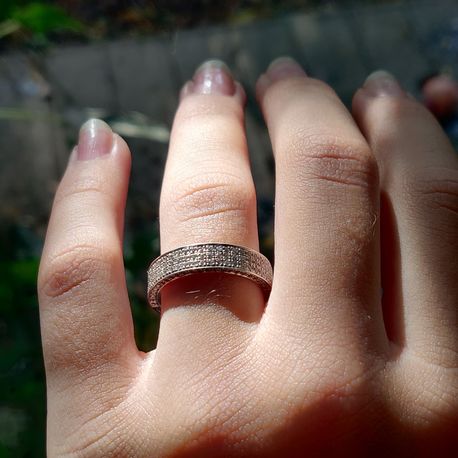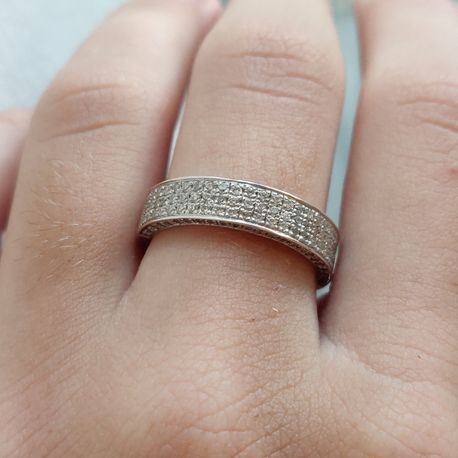 Olivia
$1,500
Celebrate Eternal Love with the Bridal Eternity Ring 'Olivia'
The Bridal Eternity Ring 'Olivia' is designed to symbolize eternal love, with its continuous band of diamonds that wrap around the finger. This timeless design makes it the perfect choice for wedding bands or anniversary gifts, symbolizing your everlasting love and commitment.
Pave Finish
The Bridal Eternity Ring 'Olivia' features a beautiful pave finish, with tiny diamonds set closely together to create a glittering, sparkling effect. This finish ensures that your ring will catch the light and shine beautifully, making it the perfect way to symbolize your love and commitment.
Stunning Diamonds
In addition to the pave finish, the Bridal Eternity Ring 'Olivia' also features stunning diamonds set in a continuous band around the ring. These diamonds add an extra layer of elegance and sophistication to the ring, making it a beautiful choice for any special occasion.
Exceptional Quality and Craftsmanship
At Konig, we're committed to providing exceptional quality and craftsmanship for all of our jewelry. The Bridal Eternity Ring 'Olivia' is no exception, and we take pride in the attention to detail and quality materials used to create this stunning piece of jewelry.
In addition to our commitment to quality, we also offer exceptional customer service. Whether you're choosing the perfect ring for your special day or looking for a beautiful anniversary gift, our team is here to help you every step of the way.
Information
Type

Ring

Metal purity and title

14K White Gold

Description

Amazing

 14K White Gold Bridal Eternity Ring with a total of SI2, G-H quality 0.735ct.,

gift

Weight

6.40

Total Carat Weight

0.735

Type

Diamond

SKU / Item Number

DR-R28-WG-14K-DIR-0.0075L2

Finish

Pave