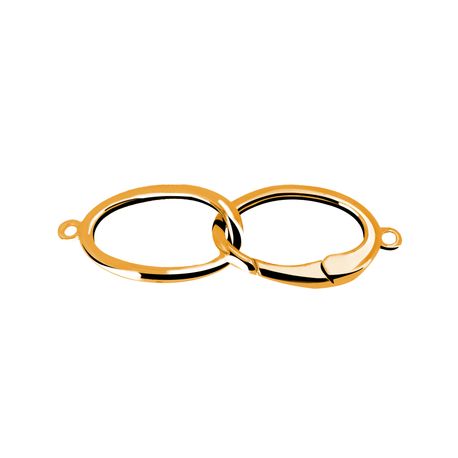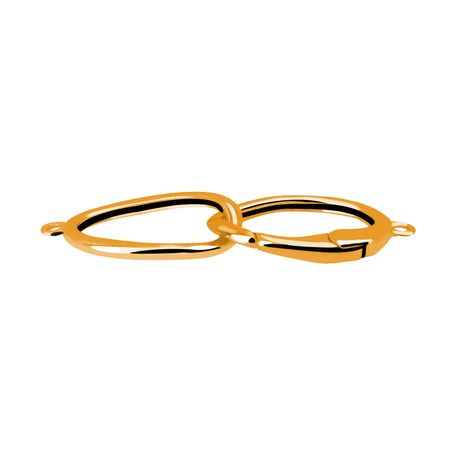 Pearl Clasp K605
$87
Harmony of Functionality and Style: The Pearl Clasp
Bridging the gap between utility and elegance, the pearl clasp is a key detail that brings a pearl necklace to life. Tailored to fit any pearl, this 10mm x 30mm piece marries practicality with sophistication. Its flat oval shape lends a contemporary appeal, while the shiny finish radiates a gleam that complements the luster of the pearls. This clasp is not just a functional component—it's a style statement that defines the overall look of the jewelry piece.
Spring Clasp: An Ode to Simplicity and Security
The spring clasp closure adds a layer of security while maintaining an effortless simplicity. Choose between classic white, warm yellow, or romantic rose gold to personalize the clasp to your taste. The chosen color not only syncs with your style but also harmonizes with the shade of the pearls, creating a seamless piece of jewelry that exudes finesse and elegance.
Capturing the Essence of Luxury with Konig
At the heart of Konig lies a passion for transforming precious materials into extraordinary pieces of jewelry. This passion shines through in their pearl clasps, which combine functionality with a touch of luxe. As guardians of tradition and innovation, Konig consistently pushes the boundaries of craftsmanship, while honoring the enduring allure of pearls. Their pearl clasps embody this ethos, offering a testament to those who seek authenticity, luxury, and style in their jewelry.
Information
| | |
| --- | --- |
| Type | Pearl Clasp |
| Metal purity and title | 14K Yellow Gold |
| Weight | 1.11 |
| Total Carat Weight | 0 |
| SKU / Item Number | K605-YG-14K |
| Fit to Pearl | any |
| Dimensions | 10mm x 30mm |
| Finish | Shiny Finish |
| closure type | Spring Clasp |