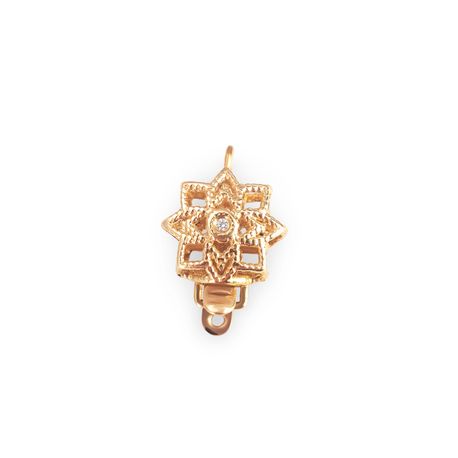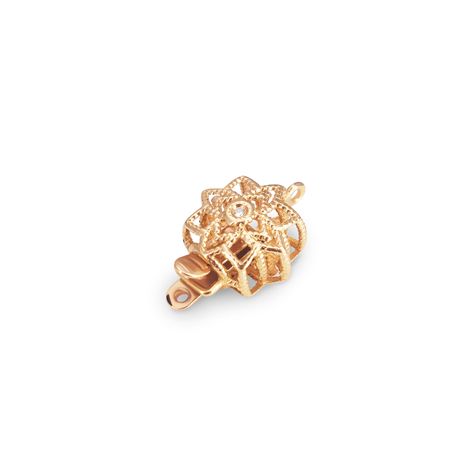 Pearl Clasp AW1127
$110.35
Sleek and Modern: The Rectangle Pearl Clasp for Your Jewelry Design
A rectangle pearl clasp is a sleek and modern option for pearl jewelry designs. Its simple yet stylish design adds a touch of sophistication to any piece of jewelry. In this article, we will discuss the features and design of a rectangle pearl clasp that is sure to enhance your pearl jewelry.
Clasp Features:
The rectangle pearl clasp we will be discussing is designed to fit pearls ranging from 4.50mm to 5.50mm in size. Its product size is 21mm, making it suitable for multi-row pearl jewelry designs. The clasp features a pressure slide-in closure type, providing easy and secure fastening for your jewelry.
Design:
The rectangle shape of this pearl clasp adds a sleek and modern touch to the design. Its simple yet stylish design complements the natural beauty of pearls, creating a cohesive and sophisticated look. The multi-row feature of this clasp makes it a great choice for statement pearl jewelry designs.
At Konig, we are committed to providing high-quality jewelry components, including rectangle pearl clasps. With years of experience in the jewelry industry, we understand the importance of quality craftsmanship and attention to detail. Our goal is to offer a wide range of high-quality components to help you create unique and beautiful jewelry designs. We also provide fast shipping and exceptional service to ensure that you have the best possible experience when shopping with us.
Information
| | |
| --- | --- |
| Type | Pearl Clasp |
| Metal purity and title | 14K Yellow Gold |
| Description | 14k yellow gold 0.01ct. SI2 G-H Diamond Size:10mm for Any pearl size Single Row Clasp Diamond clasp Star Pearl Clasp |
| Weight | 1.10 |
| Total Carat Weight | 0.01 |
| Type | Diamond |
| SKU / Item Number | AW1127-YG-14K-DIR-0.005L2 |
| Fit to Pearl | Any |
| Dimensions | 10mm |
| Finish | Beading |
| closure type | Saftey Tongue |