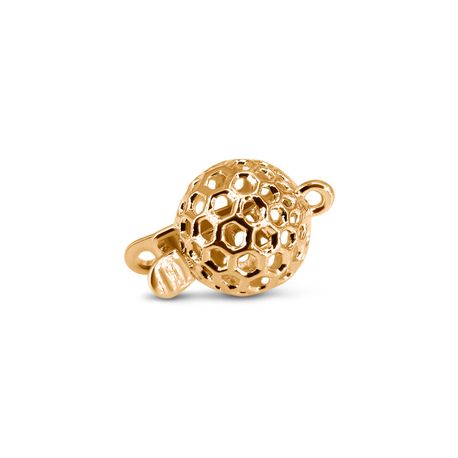 Pearl Clasp AW-A16
$89.31
The Many Benefits of the Ball Pearl Clasp with Honeycomb Design
If you're in the market for a pearl clasp, then you've no doubt come across the ball pearl clasp. This particular clasp has been gaining in popularity in recent years, thanks to its classic yet unique honeycomb design. But the ball pearl clasp is more than just a pretty face; it's also an incredibly functional and versatile piece of jewelry-making hardware. We'll take a closer look at some of the many benefits of the ball pearl clasp.
One of the great things about the ball pearl clasp is that it's suitable for both 8mm and 10mm pearls. This means that you can use it with a wide variety of different pearls, giving you a lot of flexibility when it comes to designing Pearl jewelry. The ball pearl clasp is also available in a variety of different finishes, so you can choose one that best suits the overall look and feel of your piece. And because it's made from high-quality metals, you can be sure that the ball pearl clasp will last for many years to come.
If you're looking for a classic yet unique pearl clasp, then the ball pearl clasp is a great option to consider. It's suitable for a wide variety of pearls, comes in multiple finishes, and is built to last. So why not add a ball pearl clasp to your next piece of Pearl jewelry? Your customers are sure to love it!
Information
| | |
| --- | --- |
| Type | Pearl Clasp |
| Metal purity and title | 14K Yellow Gold |
| Description | 14k yellow gold ct. Size:10mm for Any pearl size Single Row Clasp Ball clasp Non diamond clasp Ball Pearl Clasp |
| Weight | 1.00 |
| Total Carat Weight | 0 |
| SKU / Item Number | AW-A16-YG-14K-55933 |
| Fit to Pearl | Any |
| Dimensions | 10mm |
| Finish | Shiny Finish |
| closure type | Saftey Tongue |