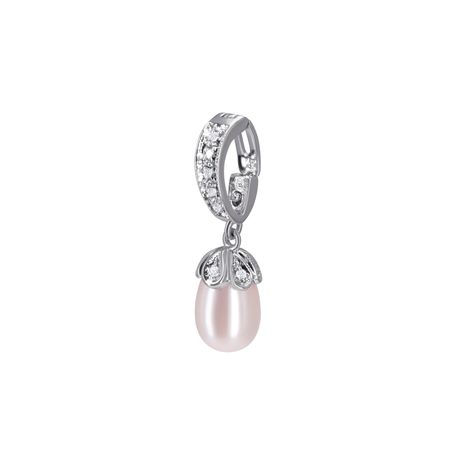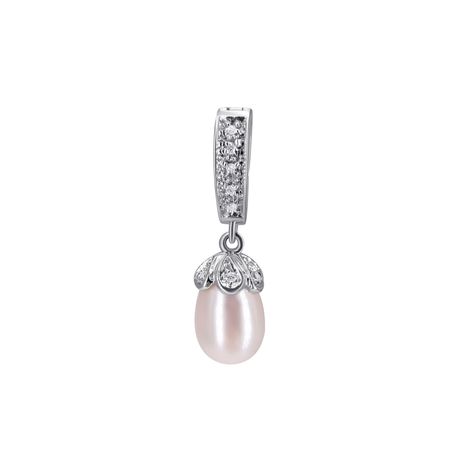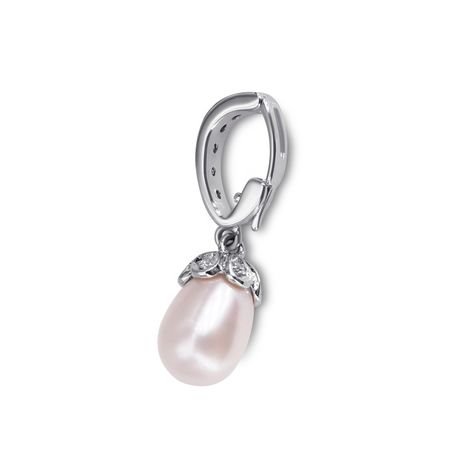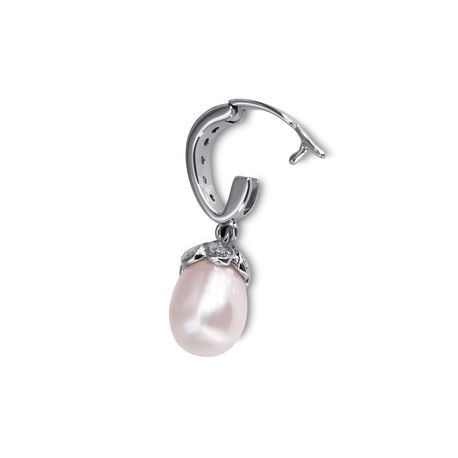 Enhancers H665-H622S
$195.97
Introducing the Diamond Enhancer: Elevating Your Jewelry Game
If you're looking for a way to add a touch of elegance and sophistication to your pearl jewelry, look no further than the diamond enhancer. This beautiful accessory is designed to enhance the beauty of your pearl, adding sparkle and shine to your overall look. Let's explore this product and its features in more detail.
Fit for Your Pearl: 8.00mm - 9.00mm
The diamond enhancer is designed to fit pearls between 8.00mm and 9.00mm in size, ensuring a perfect fit for a wide range of pearl jewelry pieces. Whether you're dressing up for a special occasion or just want to add some glamour to your everyday look, the diamond enhancer is a versatile accessory that's sure to impress.
Product Size: 22mm x 3.70mm
Measuring at 22mm x 3.70mm, the diamond enhancer is a stunningly elegant piece of jewelry that complements any pearl necklace. Its sleek and minimal design features a beautiful diamond-cut illusion finish that adds a subtle, yet striking touch of sophistication to your jewelry.
Finish: Diamond Cut/ Illusion
The diamond-cut illusion finish of the enhancer creates an incredible sparkling effect, reflecting light from all angles and making it the perfect addition to any pearl necklace. The finish adds an extra layer of detail to the enhancer, showcasing its quality craftsmanship and attention to detail.
Konig's Diamond Enhancer is a beautiful and versatile accessory that will add a touch of glamour and sophistication to your pearl jewelry collection. Add the diamond enhancer to your pearl necklace today and watch as it brings your jewelry to life!
Information
| | |
| --- | --- |
| Type | Enhancers |
| Metal purity and title | 14K White Gold |
| Description | 14k white gold 0.105ct. SI2 G-H 22mm x 3.70mm Diamond Enhancer Pressure Lever Back for 8.00mm - 9.00mm pearl size |
| Weight | 2.03 |
| Total Carat Weight | 0.105 |
| Type | Diamond |
| SKU / Item Number | H665-H622S-WG-14K-DIR--52237 |
| Fit to Pearl | 8.00mm - 9.00mm |
| Dimensions | 22mm x 3.70mm |
| Finish | Diamond Cut/ Illusion |
| closure type | Pressure Lever Back |