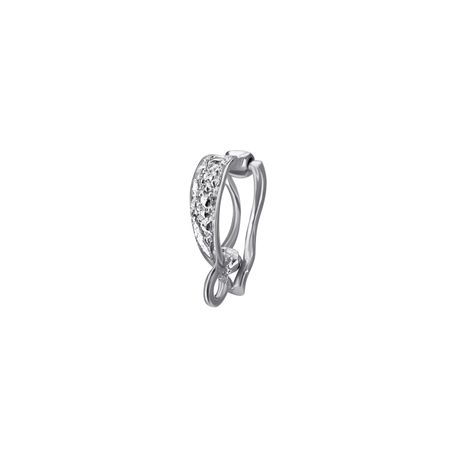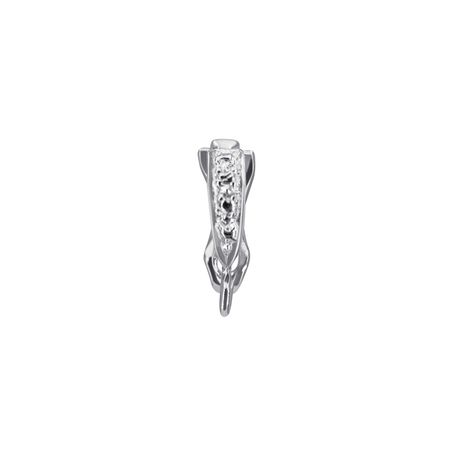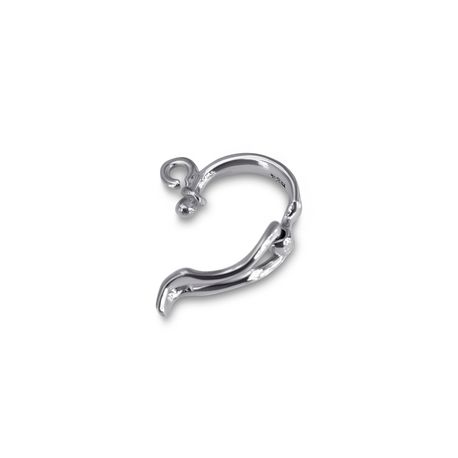 Enhancers H658
$47.91
Diamond Cut Illusion: The Perfect Enhancer for Any Pearl
When it comes to enhancing the beauty of your pearl jewelry, it's important to choose an enhancer that is versatile and stylish. That's why we're excited to introduce our diamond cut illusion enhancer, a must-have for any pearl jewelry enthusiast.
One of the standout features of this enhancer is its fit. With dimensions of 13.30mm x 2.80mm, it is designed to fit any size pearl, making it a great addition to any pearl jewelry collection. Whether you have a small pearl or a larger one, this enhancer will add a touch of elegance to your pearl jewelry.
Another great feature of this enhancer is its finish. The diamond cut and illusion finish gives the enhancer a polished and sophisticated look, making it perfect for formal occasions as well as everyday wear. This finish also adds an extra level of durability to the enhancer, ensuring that it will last for years to come.
The closure type of this enhancer is pressure/click which ensures that it stays securely in place and that your pearls are safe and protected. This closure type also makes it easy to put on and take off your pearl jewelry, making it convenient for everyday wear.
At KONIG, we understand the importance of choosing the perfect enhancer for your pearl jewelry. That's why we're dedicated to providing our customers with a wide selection of high-quality, beautiful enhancers. Make a timeless statement with our diamond cut illusion enhancer.
Information
| | |
| --- | --- |
| Type | Enhancers |
| Metal purity and title | 14K White Gold |
| Description | 14k white gold 13.30mm x 2.80mm Non Diamond EnhancerPressure/ Click for Any size |
| Weight | 0.73 |
| Total Carat Weight | 0 |
| SKU / Item Number | H658-WG-14K |
| Fit to Pearl | Any |
| Dimensions | 13.30mm x 2.80mm |
| Finish | Diamond Cut/ Illusion |
| closure type | Pressure/ Click |